PVC Protection UV Tarpaulin Slat for 3D Welded Wire Fence Rigid Panel for European market
Product Description
#detail_decorate_root .magic-0{border-bottom-style:solid;border-bottom-color:#53647a;font-family:Roboto;font-size:24px;color:#53647a;font-style:normal;border-bottom-width:2px;padding-top:8px;padding-bottom:4px}#detail_decorate_root .magic-1{width:750px;border-collapse:collapse}#detail_decorate_root .magic-2{min-height:18px;padding:5px 10px;width:254px;min-height:18px;box-sizing:content-box}#detail_decorate_root .magic-3{text-align:center}#detail_decorate_root .magic-4{min-height:18px;padding:5px 10px;width:433px;min-height:18px;box-sizing:content-box}#detail_decorate_root .magic-5{min-height:18px;padding:5px 10px;width:253.667px;min-height:18px;box-sizing:content-box}#detail_decorate_root .magic-6{width:750px}#detail_decorate_root .magic-7{overflow:hidden;width:750px;height:562.5px;margin-top:0;margin-bottom:0;margin-left:0;margin-right:0}#detail_decorate_root .magic-8{margin-top:0;margin-left:0;width:750px;height:562.5px}#detail_decorate_root .magic-9{width:320px}#detail_decorate_root .magic-10{overflow:hidden;width:320px;height:150px;margin-top:0;margin-bottom:0;margin-left:0;margin-right:0}#detail_decorate_root .magic-11{margin-top:0;margin-left:0;width:320px;height:122.92379471228615px}#detail_decorate_root .magic-12{overflow:hidden;width:320px;height:150px;margin-top:4px;margin-bottom:0;margin-left:0;margin-right:0}#detail_decorate_root .magic-13{margin-top:0;margin-left:0;width:320px;height:121.41321044546851px}#detail_decorate_root .magic-14{margin-top:0;margin-left:0;width:320px;height:150.15384615384616px}#detail_decorate_root .magic-15{overflow:hidden;width:426px;height:459.49056603773585px;margin-top:0;margin-bottom:0;margin-left:4px;margin-right:0}#detail_decorate_root .magic-16{margin-top:0;margin-left:0;width:426px;height:459.49056603773585px}#detail_decorate_root .magic-17{overflow:hidden;width:373px;height:514px;margin-top:0;margin-bottom:0;margin-left:0;margin-right:0}#detail_decorate_root .magic-18{margin-top:1px;margin-left:0;width:336px;height:461px}#detail_decorate_root .magic-19{overflow:hidden;width:373px;height:514px;margin-top:0;margin-bottom:0;margin-left:4px;margin-right:0}#detail_decorate_root .magic-20{margin-top:0;margin-left:0;width:373px;height:303.95531914893616px}#detail_decorate_root .magic-21{vertical-align:top}#detail_decorate_root .magic-22{vertical-align:top;display:inline-block;padding-right:4px;width:50%;box-sizing:border-box;margin-bottom:-4px;padding-left:0;margin-top:-4px}#detail_decorate_root .magic-23{vertical-align:top;padding-bottom:4px;box-sizing:border-box;padding-top:4px}#detail_decorate_root .magic-24{width:375px;height:334px;overflow:hidden}#detail_decorate_root .magic-25{position:relative;left:-40px;top:-6px;width:445.3333333333333px;height:334px}#detail_decorate_root .magic-26{vertical-align:top;display:inline-block;padding-right:4px;width:50%;box-sizing:border-box;margin-bottom:-4px;padding-left:0;margin-top:-4px;margin-left:-3px}#detail_decorate_root .magic-27{width:364px;border-collapse:collapse}#detail_decorate_root .magic-28{min-height:18px;padding:5px 10px;width:70px;min-height:18px;box-sizing:content-box}#detail_decorate_root .magic-29{min-height:18px;padding:5px 10px;width:253px;min-height:18px;box-sizing:content-box}#detail_decorate_root .magic-30{overflow:hidden;width:247.33333333333334px;height:139.22101449275362px;margin-top:0;margin-bottom:0;margin-left:0;margin-right:0}#detail_decorate_root .magic-31{margin-top:0;margin-left:0;width:247px;height:139px}#detail_decorate_root .magic-32{overflow:hidden;width:247.33333333333334px;height:139.22101449275362px;margin-top:0;margin-bottom:0;margin-left:4px;margin-right:0}#detail_decorate_root .magic-33{margin-top:0;margin-left:0;width:247px;height:247px}#detail_decorate_root .magic-34{margin-top:0;margin-left:0;width:316px;height:237px}#detail_decorate_root .magic-35{overflow:hidden;width:184.5px;height:184.5px;margin-top:0;margin-bottom:0;margin-left:0;margin-right:0}#detail_decorate_root .magic-36{margin-top:0;margin-left:0;width:184px;height:184px}#detail_decorate_root .magic-37{overflow:hidden;width:184.5px;height:184.5px;margin-top:0;margin-bottom:0;margin-left:4px;margin-right:0}#detail_decorate_root .magic-38{margin-top:0;margin-left:0;width:246px;height:184px}#detail_decorate_root .magic-39{margin-top:0;margin-left:0;width:276px;height:184px}#detail_decorate_root .magic-40{overflow:hidden;width:750px;height:375px;margin-top:0;margin-bottom:4px;margin-left:0;margin-right:0}#detail_decorate_root .magic-41{margin-top:0;margin-left:0;width:750px;height:375px}#detail_decorate_root .magic-42{overflow:hidden;width:373px;height:373px;margin-top:0;margin-bottom:0;margin-left:0;margin-right:0}#detail_decorate_root .magic-43{margin-top:0;margin-left:0;width:373px;height:373px}#detail_decorate_root .magic-44{overflow:hidden;width:373px;height:373px;margin-top:0;margin-bottom:0;margin-left:4px;margin-right:0}#detail_decorate_root .magic-45{margin-top:0;margin-left:0;width:418.5px;height:279px}#detail_decorate_root .magic-46{overflow:hidden;width:750px;height:266.5130568356375px;margin-top:0;margin-bottom:0;margin-left:0;margin-right:0}#detail_decorate_root .magic-47{margin-top:0;margin-left:0;width:750px;height:266.5130568356375px}#detail_decorate_root .magic-48{overflow:hidden;width:247.33333333333334px;height:185.33511111111113px;margin-top:0;margin-bottom:0;margin-left:0;margin-right:0}#detail_decorate_root .magic-49{margin-top:0;margin-left:0;width:247px;height:185px}#detail_decorate_root .magic-50{overflow:hidden;width:247.33333333333334px;height:185.2496626180837px;margin-top:0;margin-bottom:0;margin-left:4px;margin-right:0}#detail_decorate_root .magic-51{margin-top:0;margin-left:0;width:247px;height:186px}#detail_decorate_root .magic-52{margin-top:-1.0013495276653173px;margin-left:-14.018893387314442px;width:314px;height:185px}#detail_decorate_root .magic-53{overflow:hidden;width:247.33333333333334px;height:185.50000000000003px;margin-top:0;margin-bottom:0;margin-left:0;margin-right:0}#detail_decorate_root .magic-54{margin-top:-86.11605937921729px;margin-left:0;width:247px;height:329px}#detail_decorate_root .magic-55{padding:0;margin:0;color:#333;font-size:14px;padding-left:4px;font-weight:bold;white-space:pre-wrap}#detail_decorate_root .magic-56{vertical-align:top;display:block;padding-right:4px;box-sizing:border-box;padding-left:4px}#detail_decorate_root .magic-57{padding:0;margin:0;white-space:pre-wrap;font-size:14px}#detail_decorate_root .magic-58{overflow:hidden;width:750px;height:543.6802973977694px;margin-top:0;margin-bottom:0;margin-left:0;margin-right:0}#detail_decorate_root .magic-59{margin-top:0;margin-left:0;width:750px;height:543.6802973977694px} Products Description
| | |
| --- | --- |
| | |
| | Galvanized, PVC Coated, sprayed |
| | Garden, factory, playground, commerical,  |
| | ISO9001:2008/CE/SGS/BV |
| | EN, BS, DIN, ASTM |
| | 100 pcs |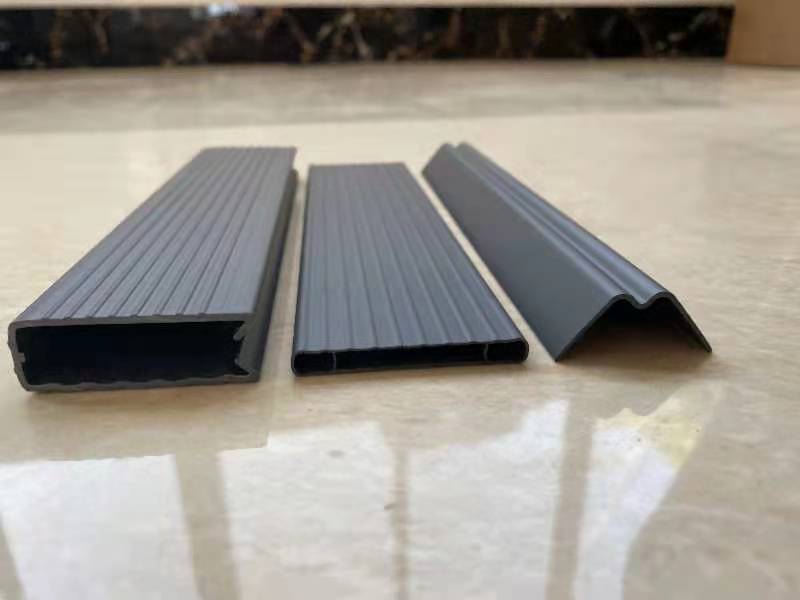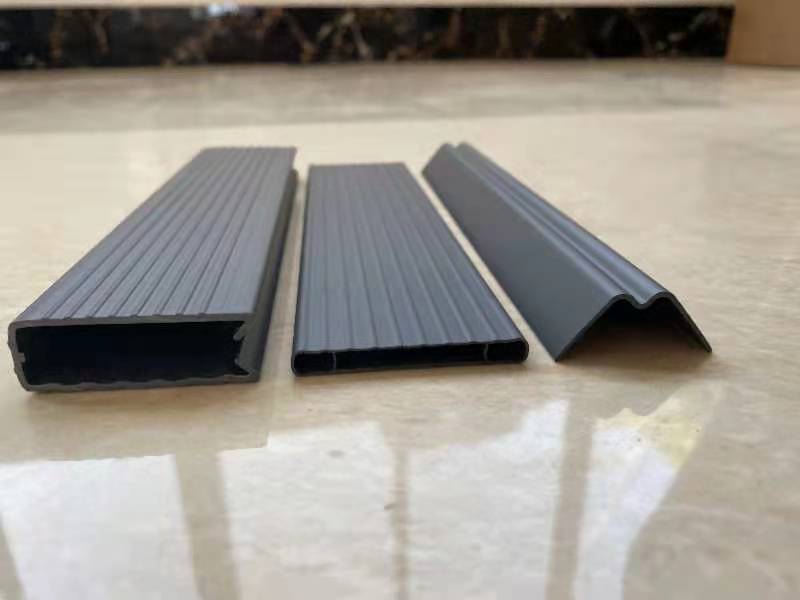 Manufacturing Technique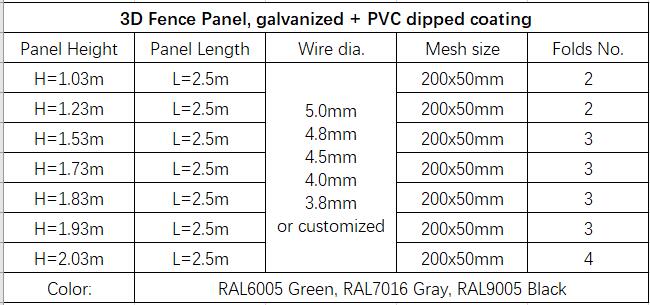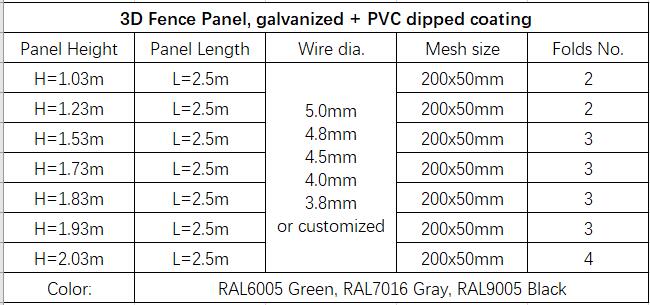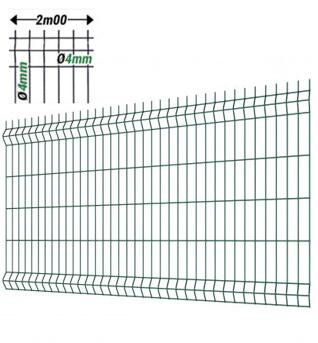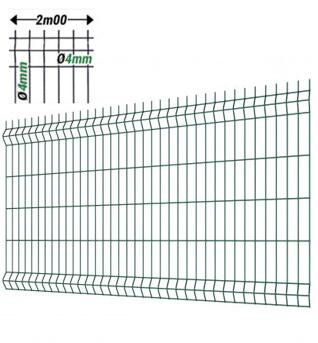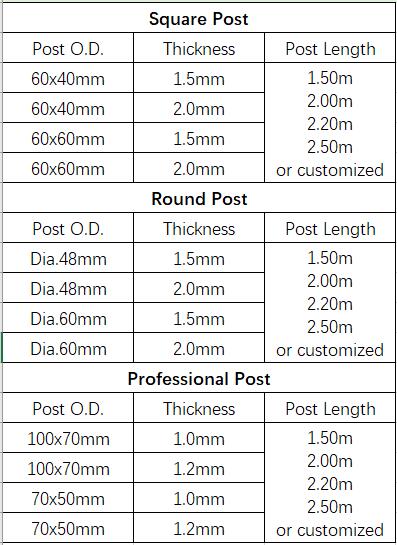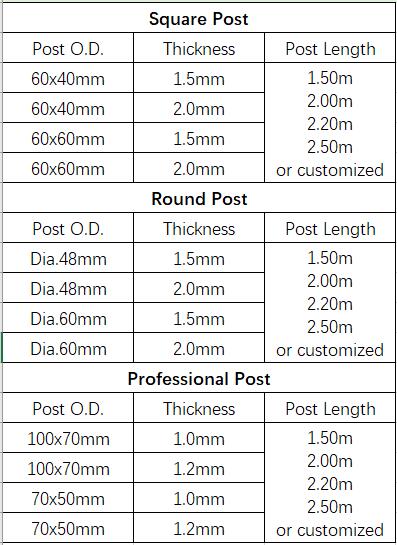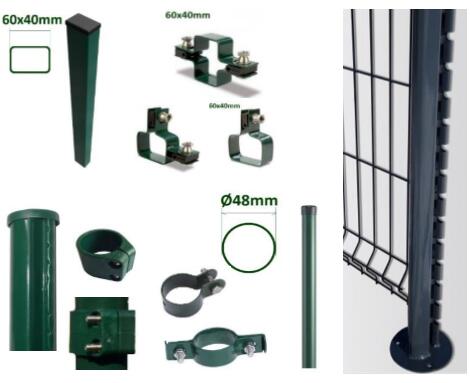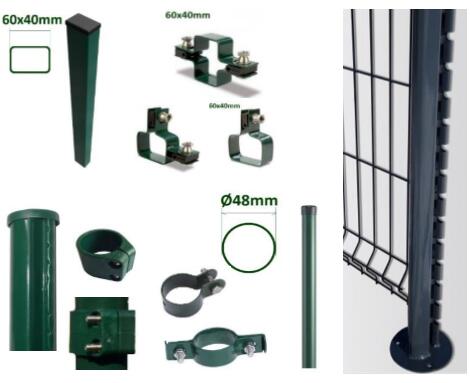 Name

Kit-occultation-PV

Size

thickness: 0.6mm; Length: 4.9cm;
Height: 1m03, 1m23, 1m53, 1m73, 1m93

Material

100% Hard PVC 

UV level

level 1, 100%UV protection

Colors

RAL7016, RAL9005 or customrized

Package: 

Carbon box+ pallets
Product packaging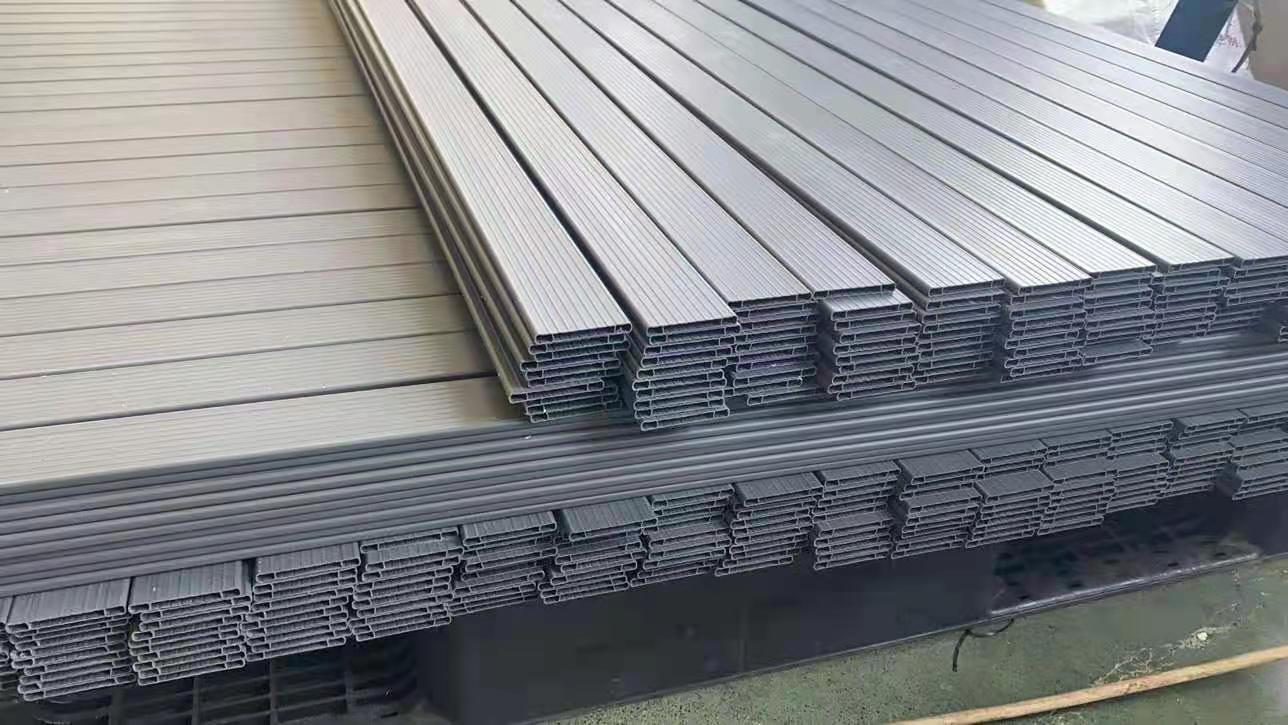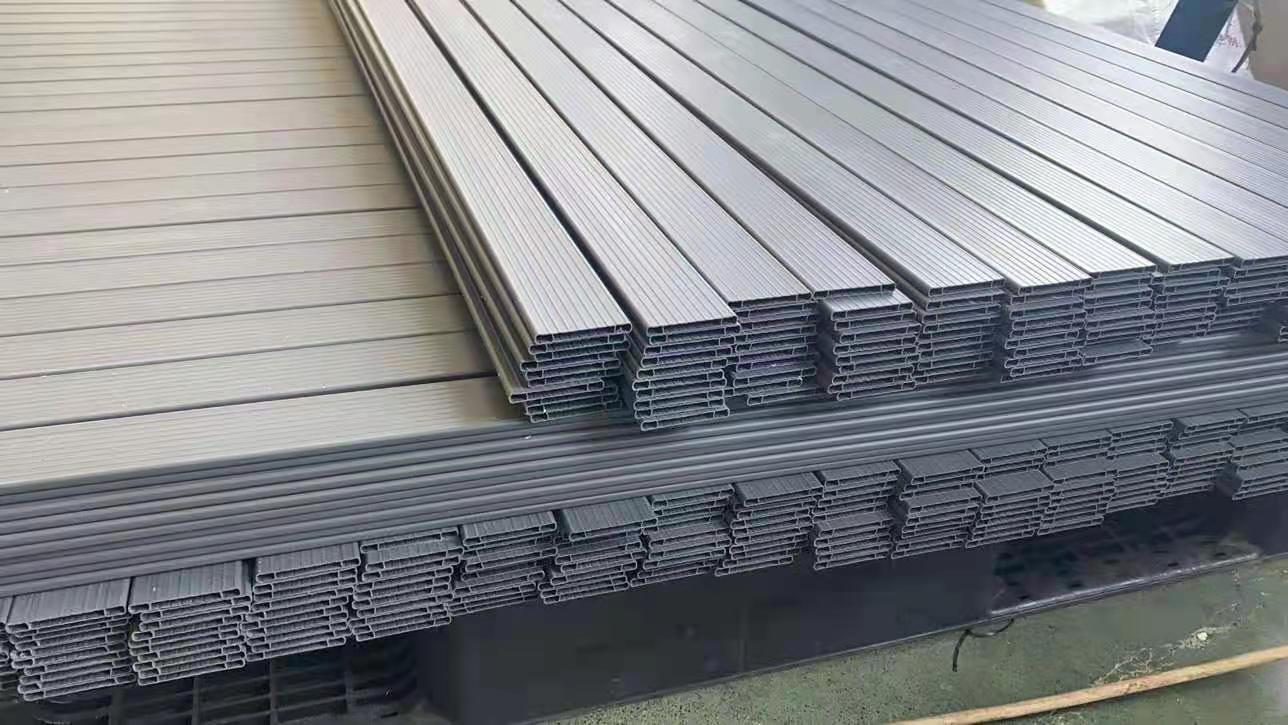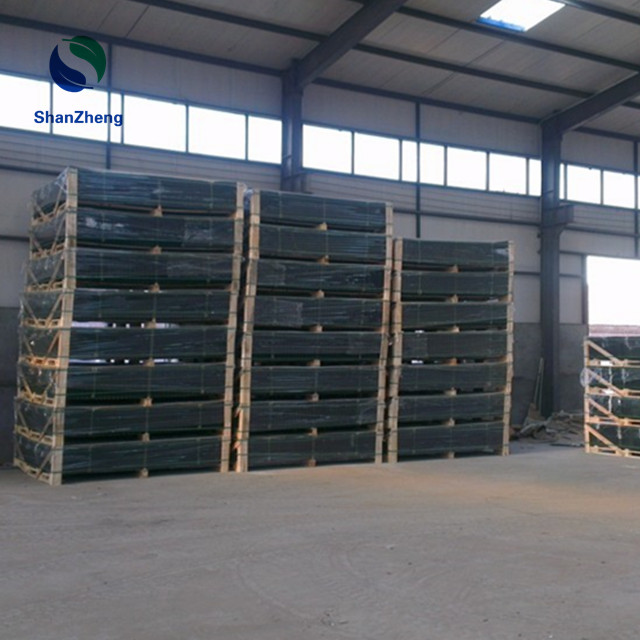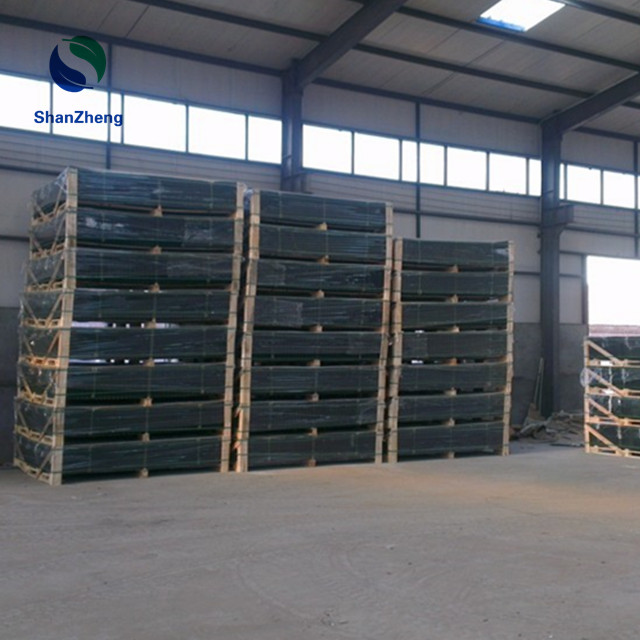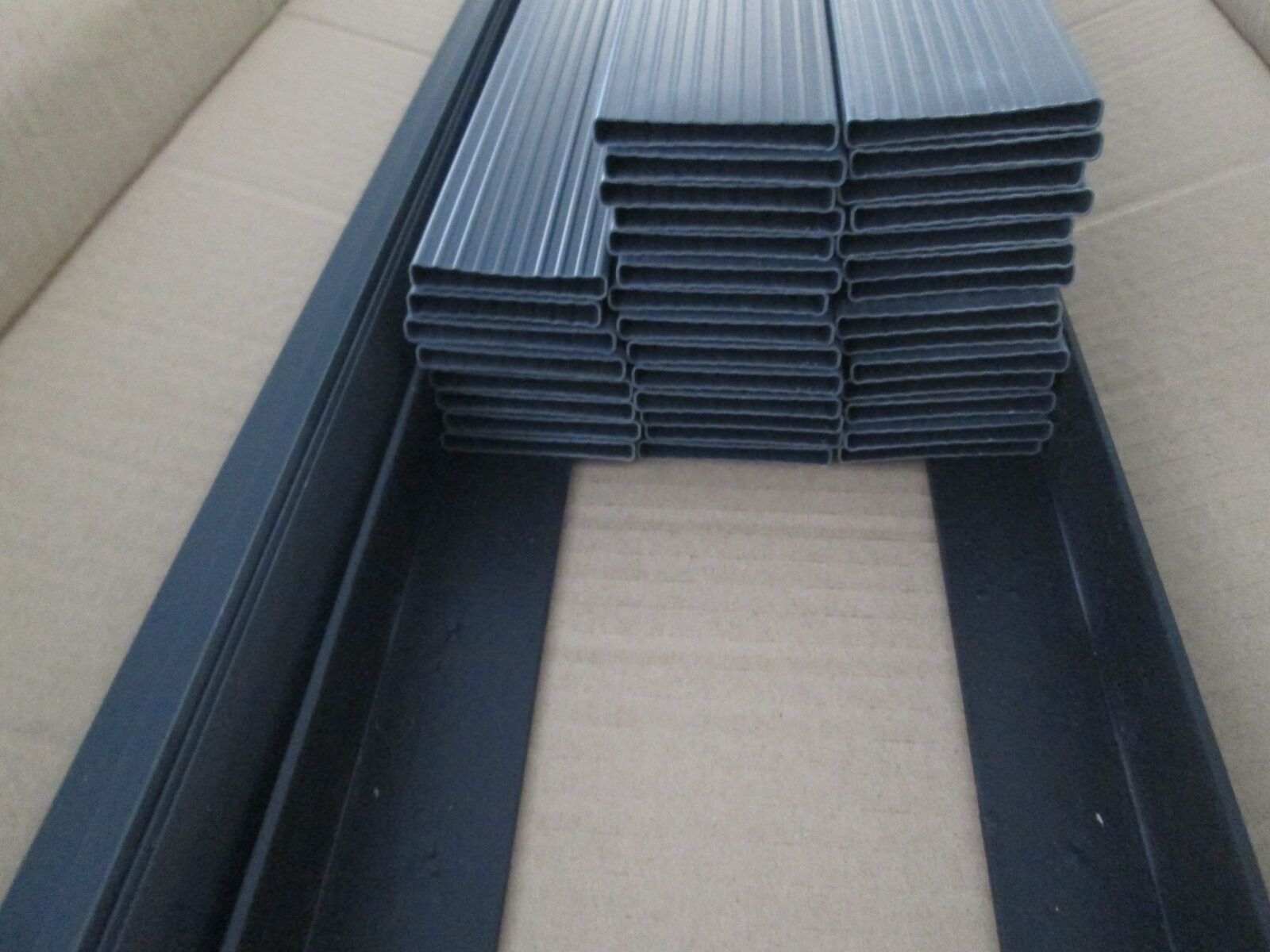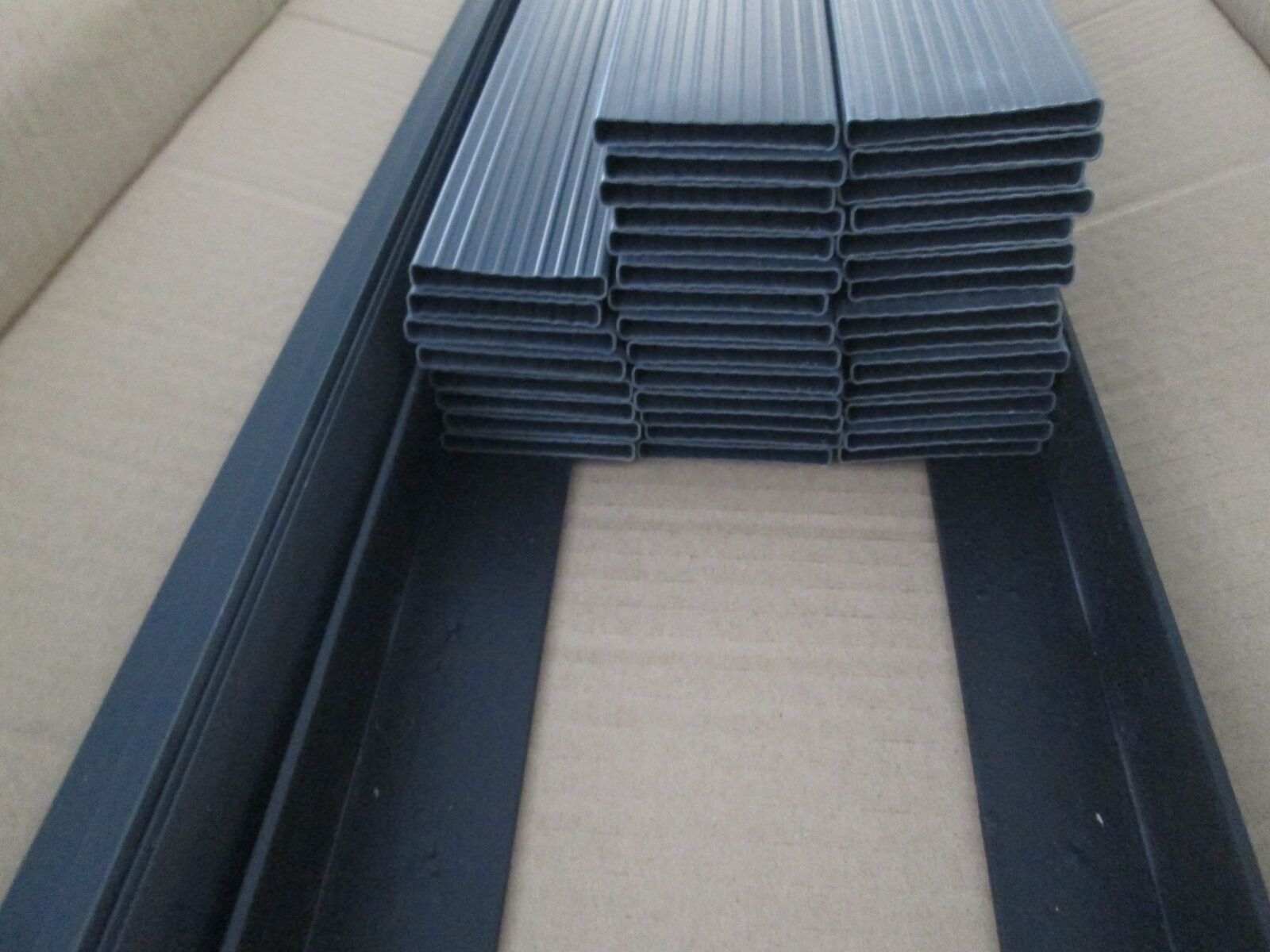 Goods Application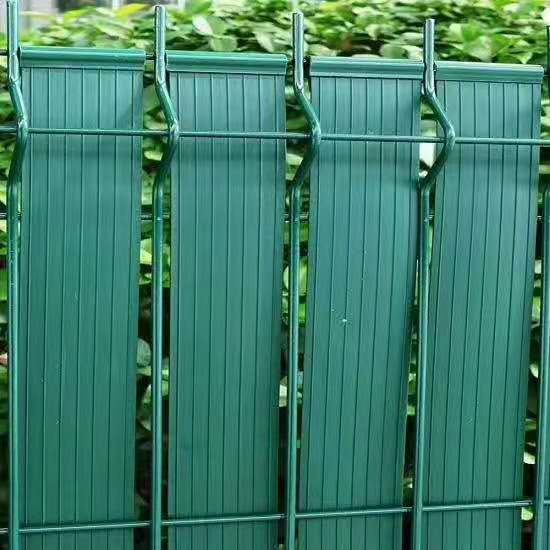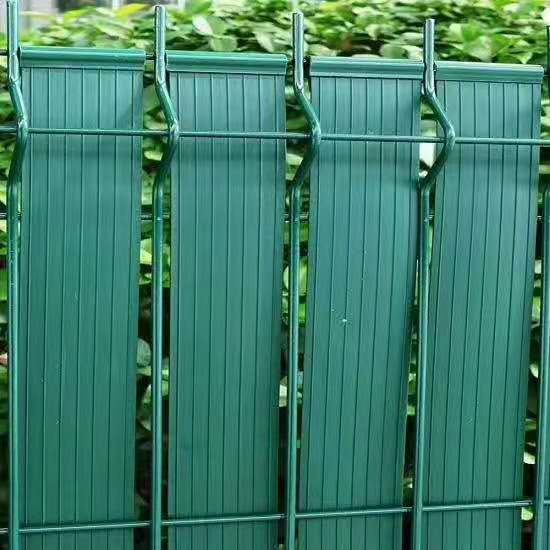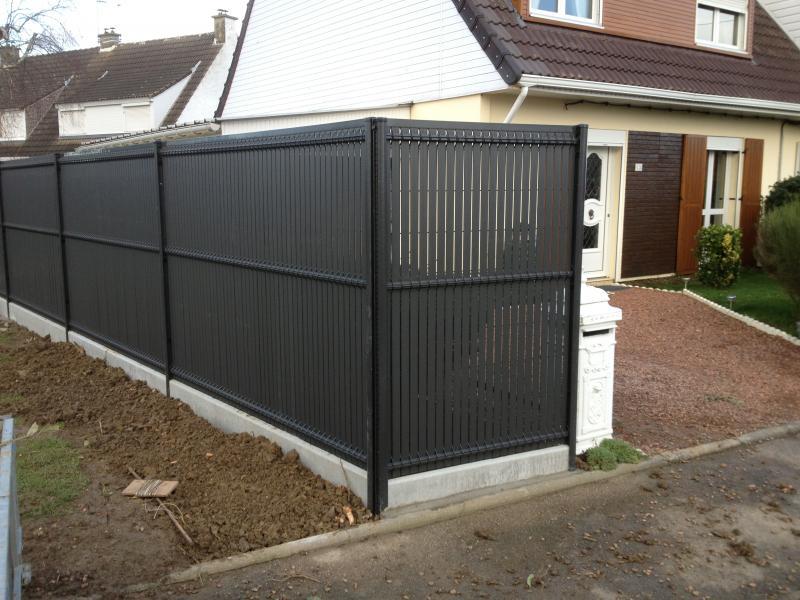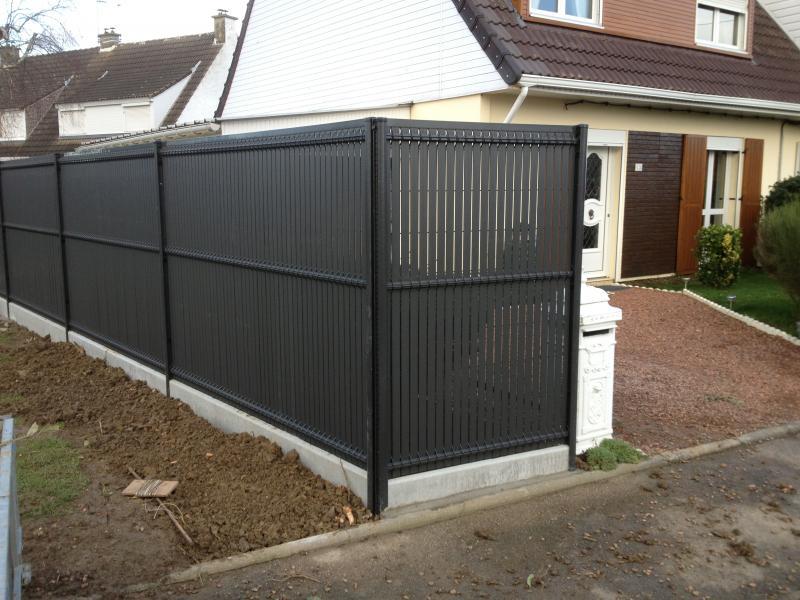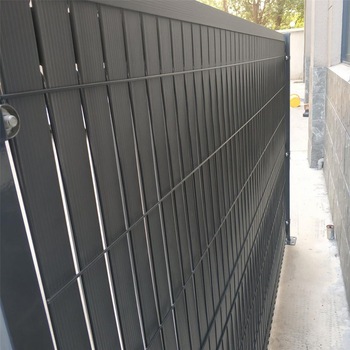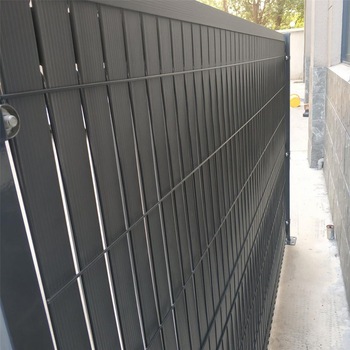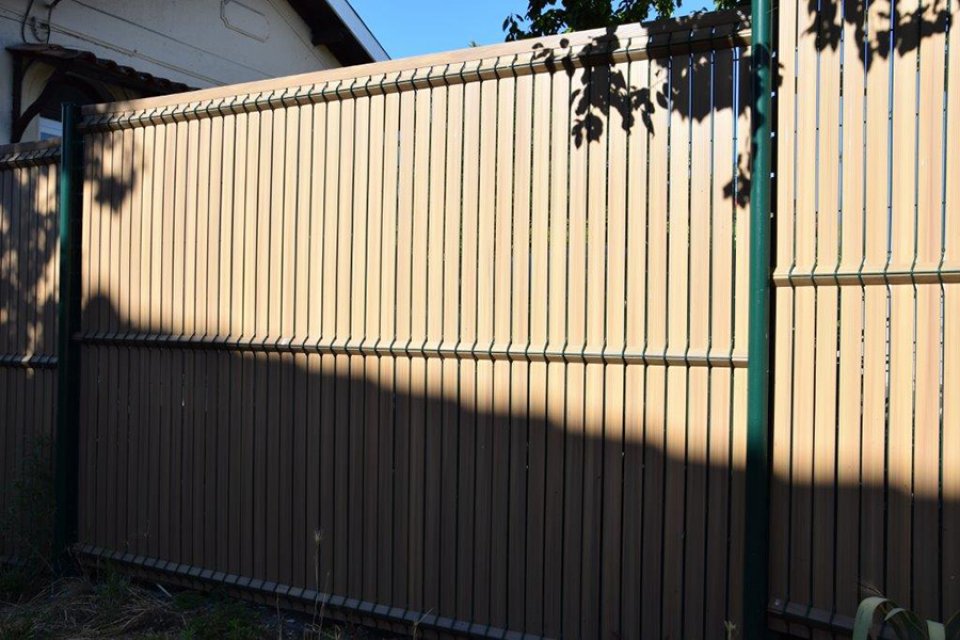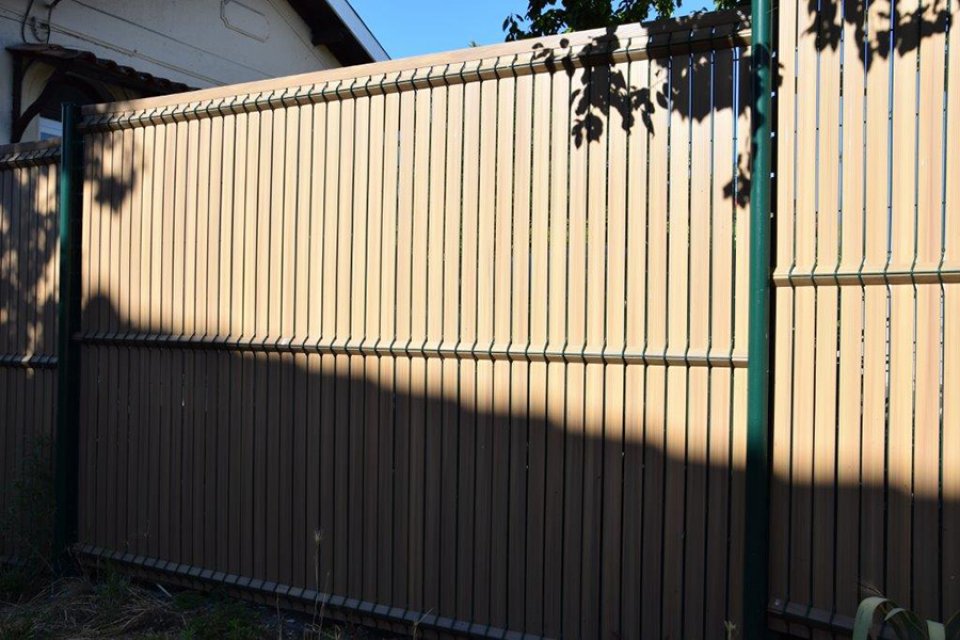 Company Profile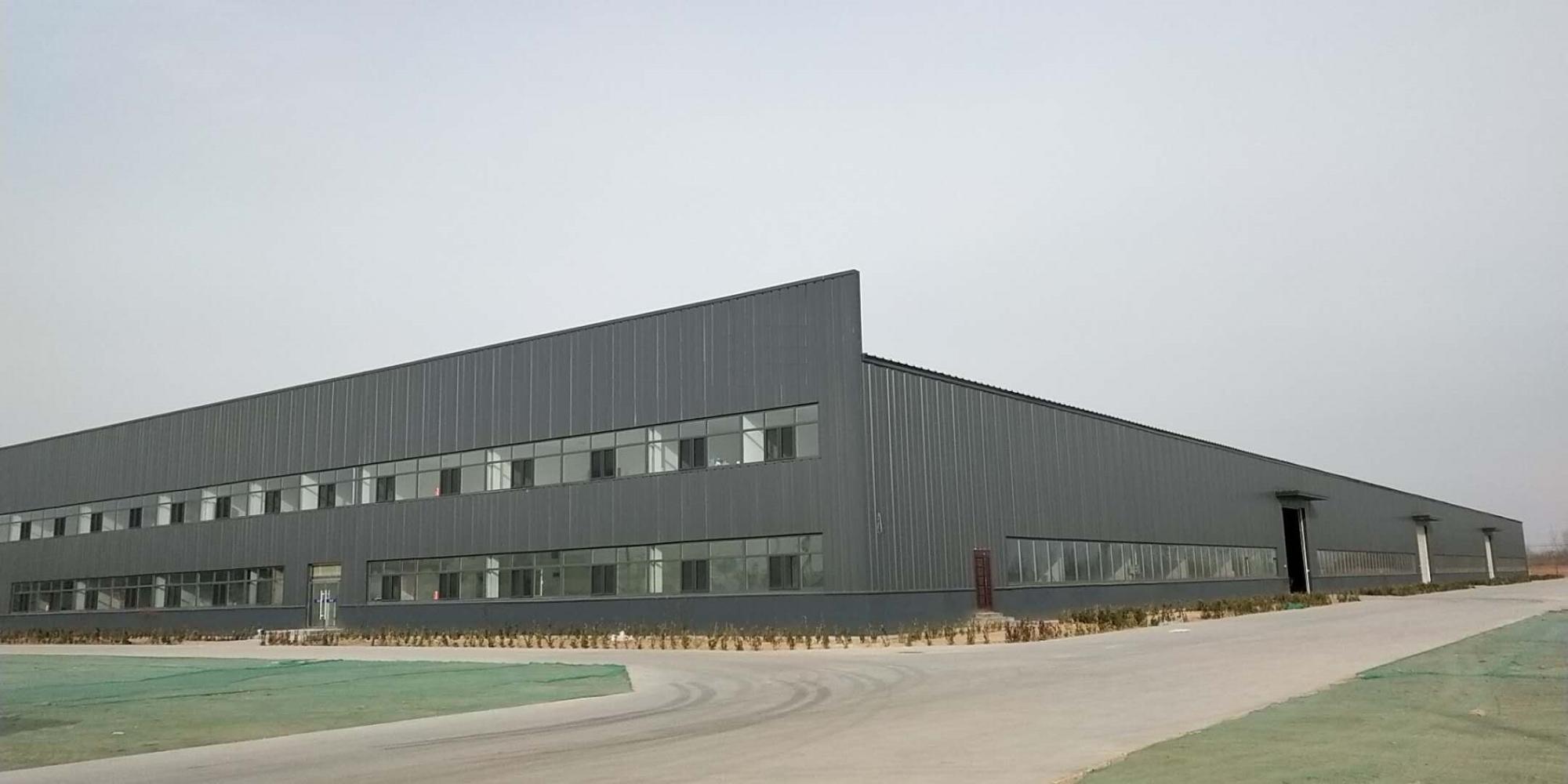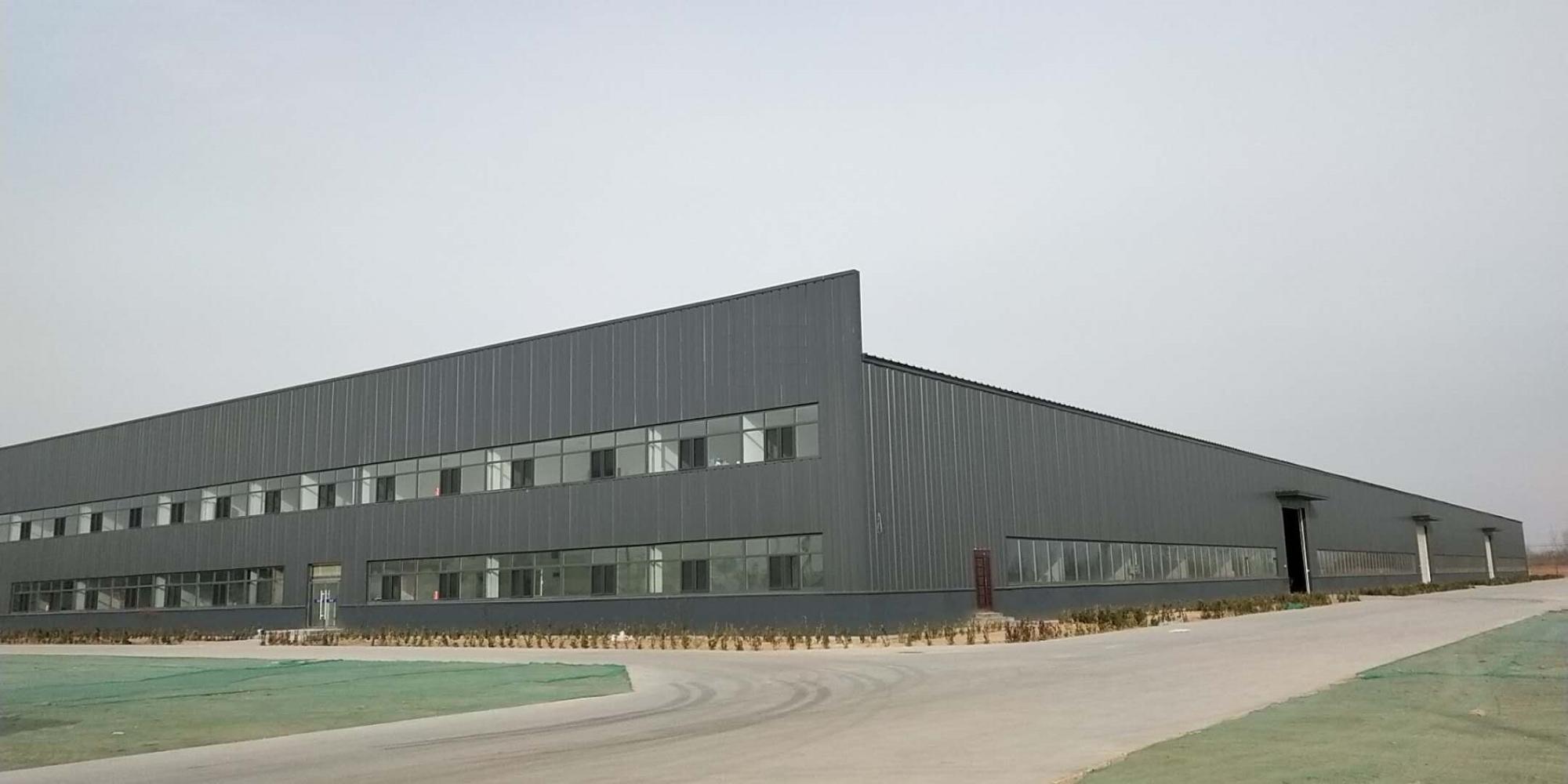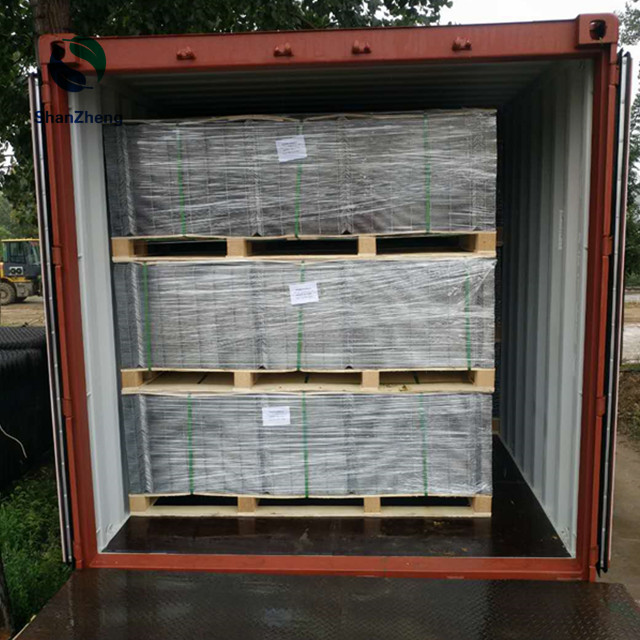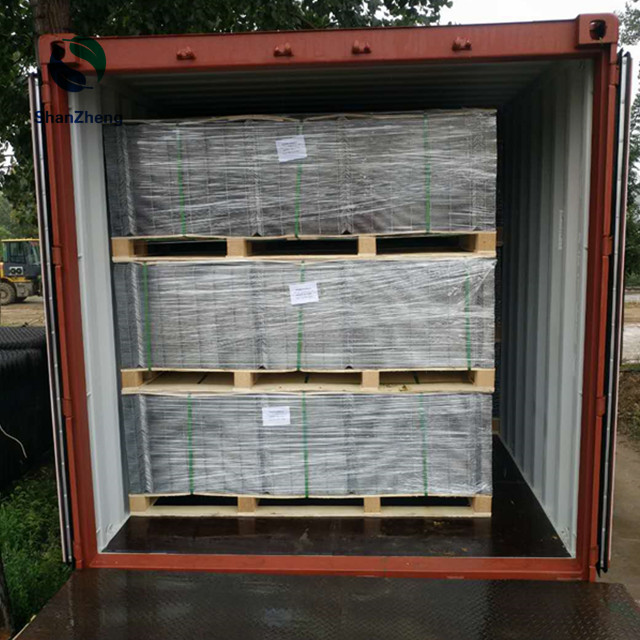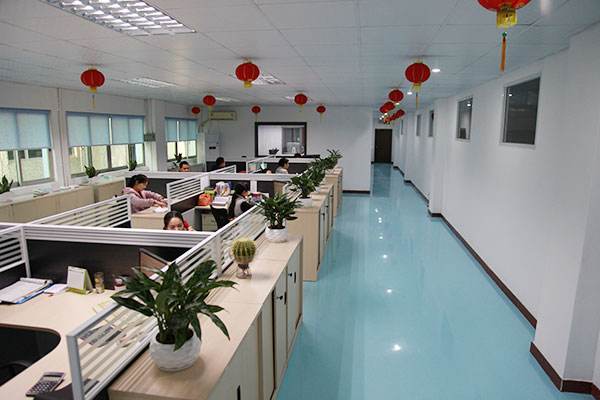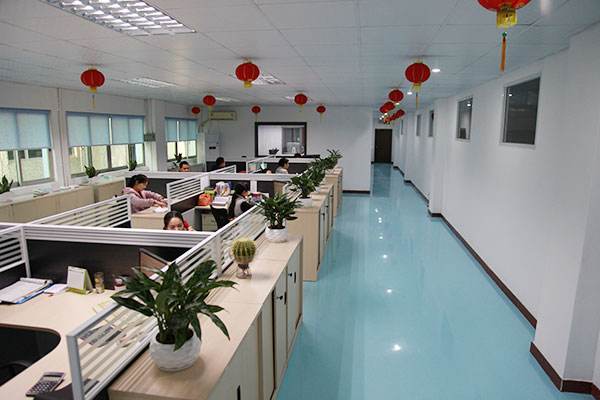 Our Advantages


Exhibition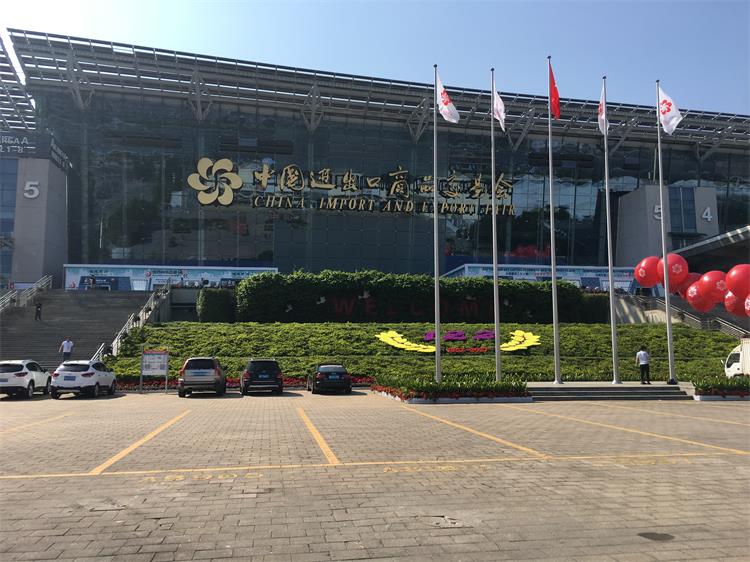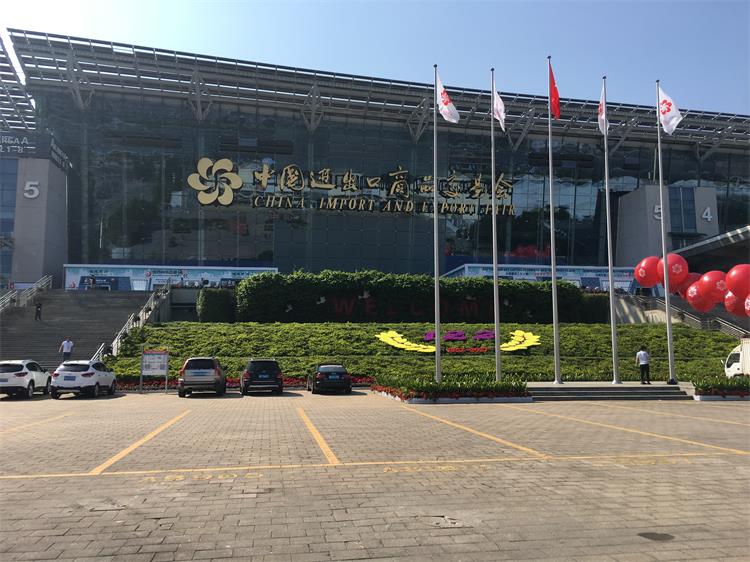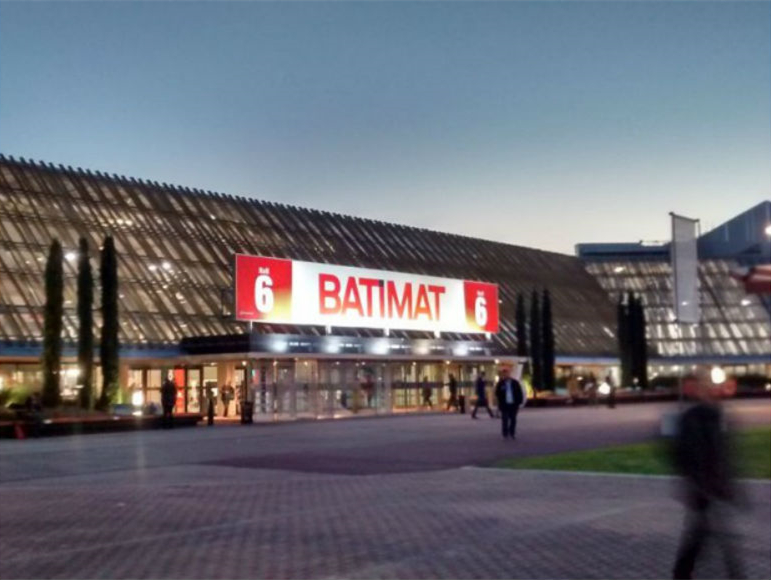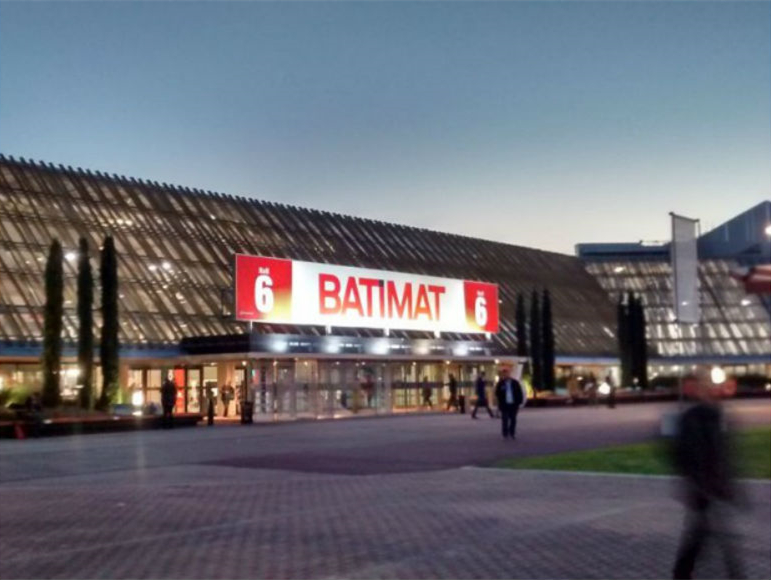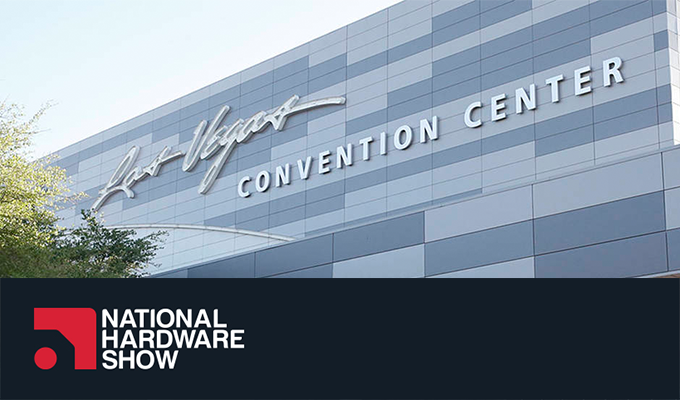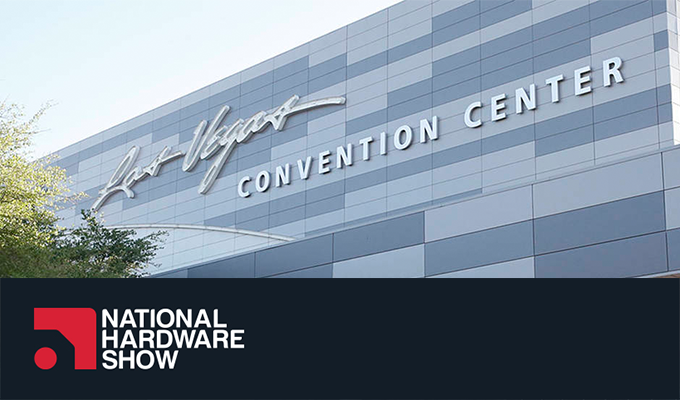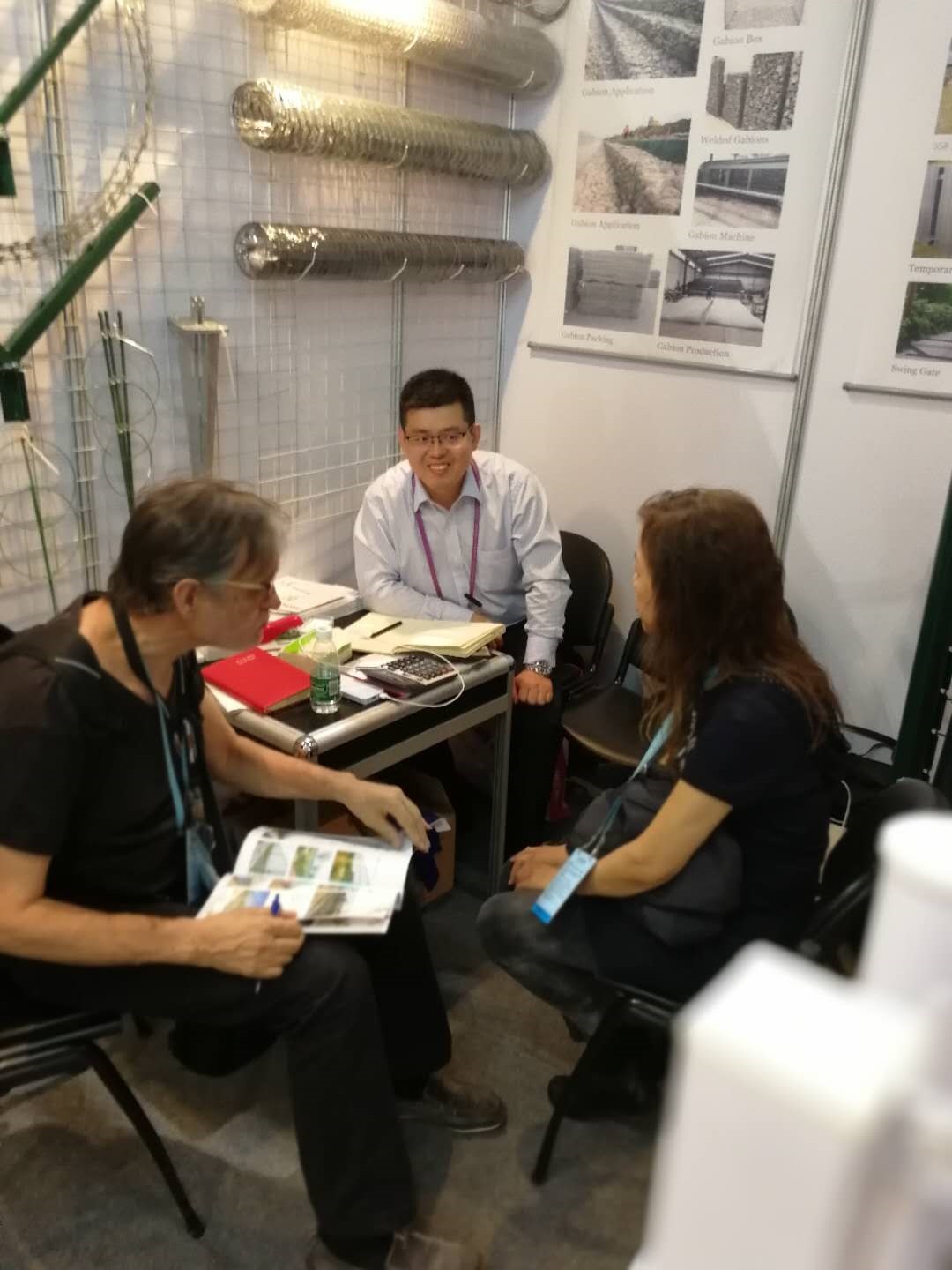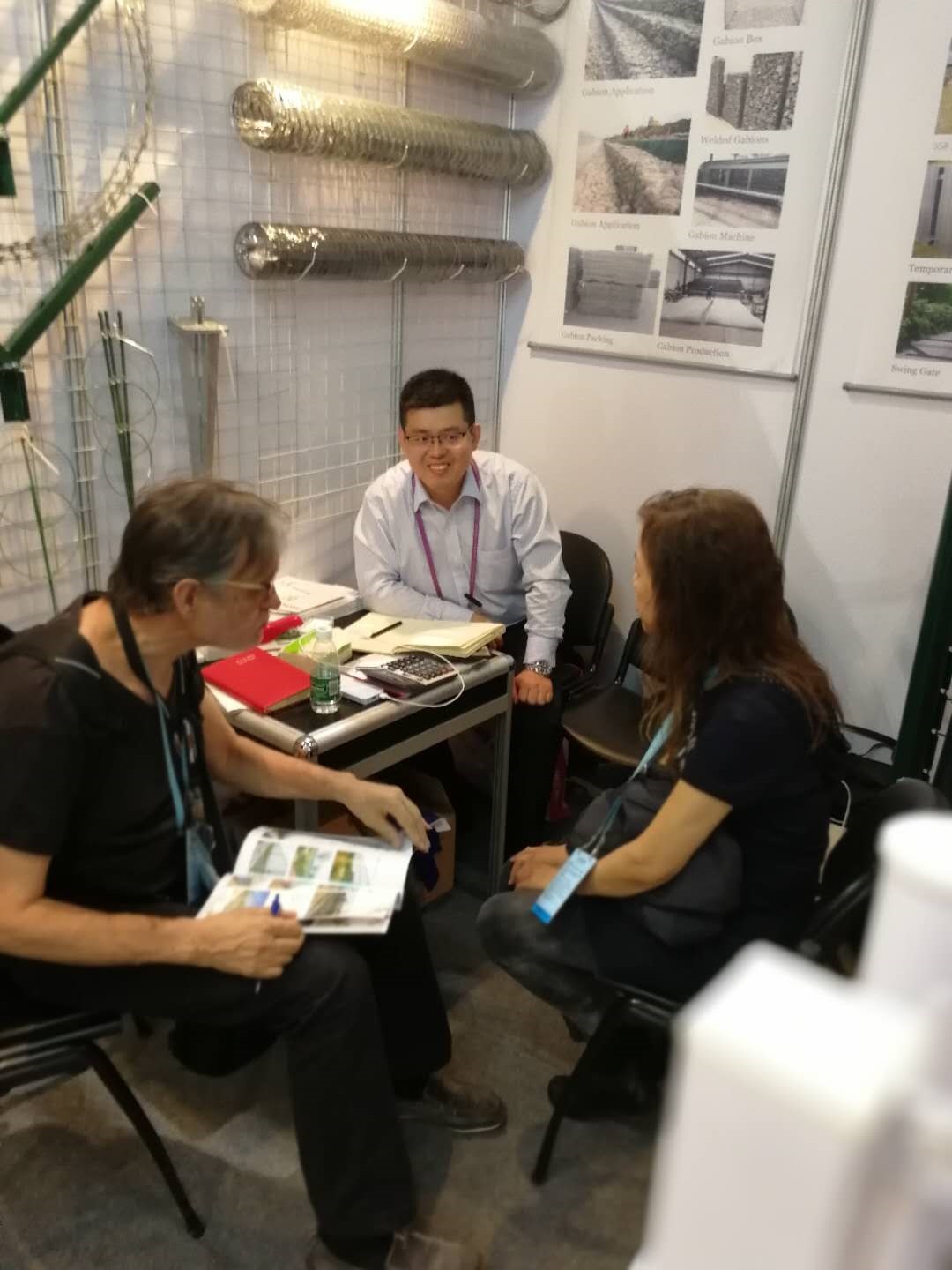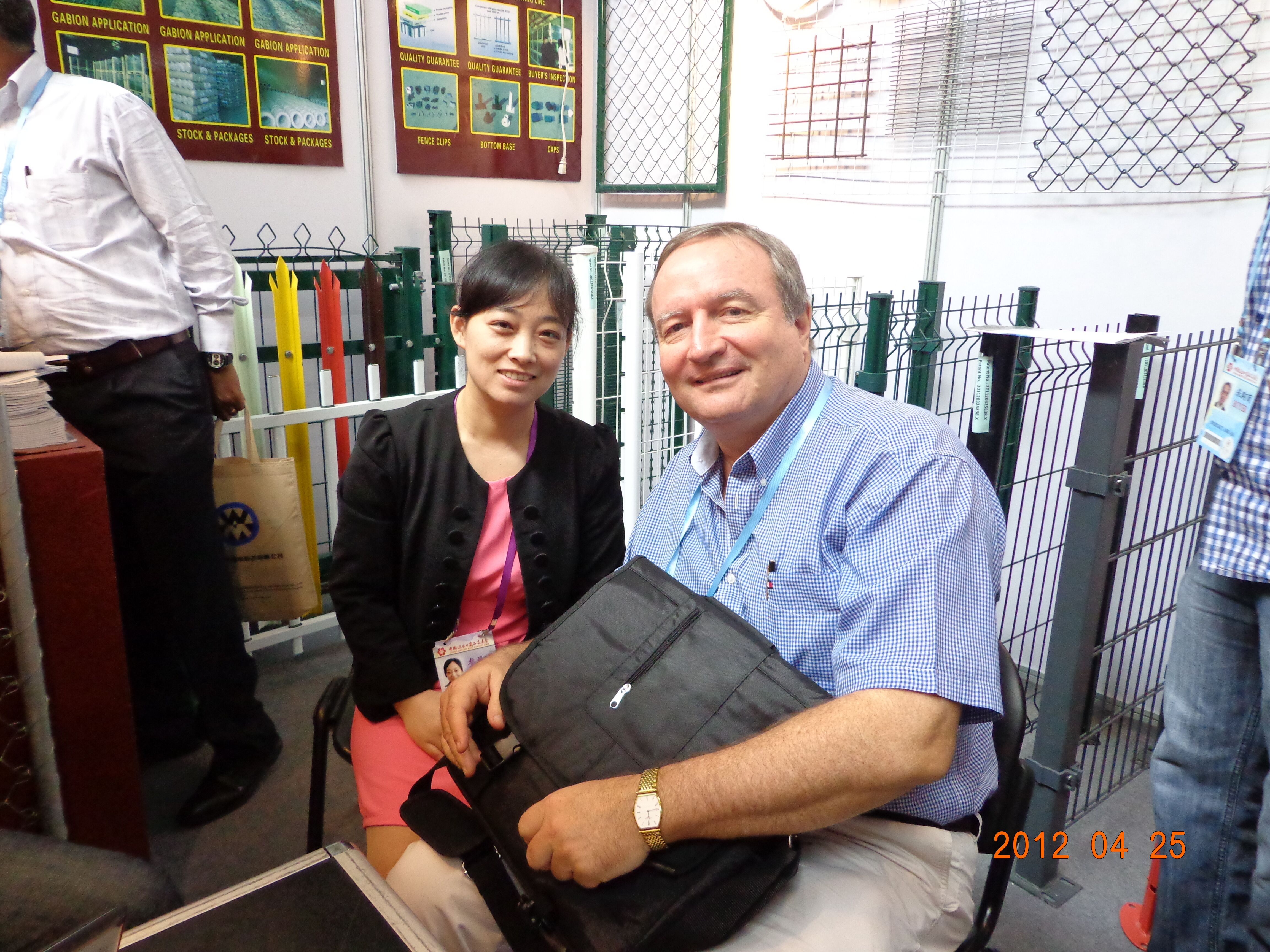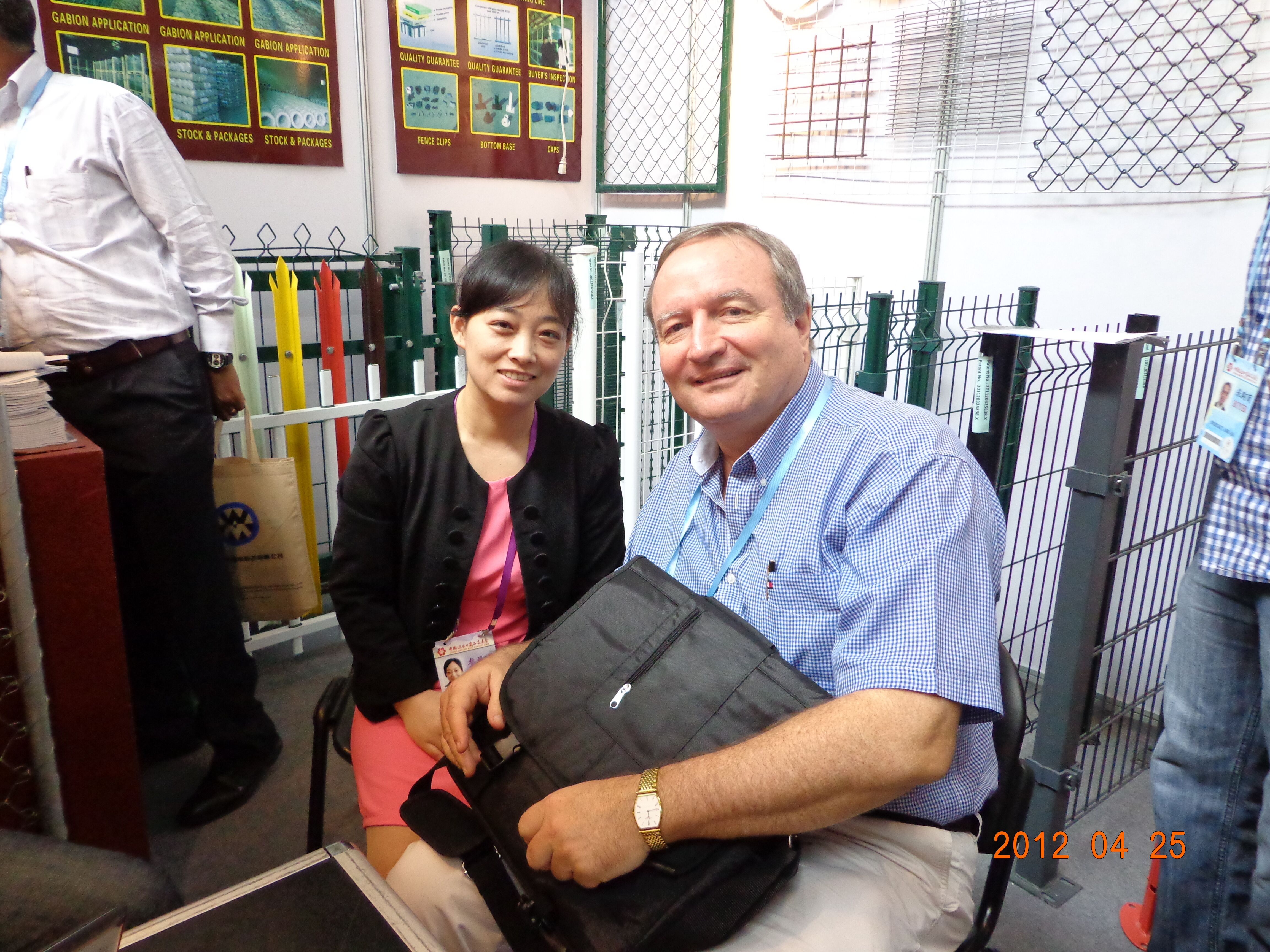 FAQ Q1. Why choose us?A. Long History - over 12 years of
Metal Fence
development and production experience. B. Professional Manufacture - advanced machines, line production, quick development ability, over 10 new designs every year. C. Quality Control - from raw material to finished items, strict quality control system, assure approved items in packing. D. Design Purpose - To dress up the beautiful life for you. Q2. What can we do for you?A. OEM, ODM are available. B. Provide the professional suggestion of design and customized goods according to different markets. C. Whatever the order quantity is big or small, we will guarantee the production schedule and delivery date. D. Various options of package & logo printing, to satisfy with your sales requirements. Q3. About the samples.A. Normally, our samples are free (small piece), you just need to pay for courier cost. If it's customized samples, it needs you to pay for lowest cost for mould and working. B. All the charges you paid for samples, they will be deducted from the value of orders finally. C. The lead time of normal sample is 2-3 days. For the customized samples, it will be confirmed specially. Q4: Main market & Customers.A. Our main market includes France, Germany, Poland, Russia and other European countries, USA, Canada, Australia, Mid-east and some African countries. B. Our customers styles are with Hardward Supermarket, Online Store, distributor, Wholesaler, Retailer, Project company, Importing comany and so on. Q5: The Port of Loading, and Delivery Time.A. The seaport are from Tianjin or Qingdao. B. The airport are from Beijing. C. Delivery time - We always keep the shortest time to delivery, to save user's time cost. For one container, it's about 15-20 days. For 2-3 containers, it is about 30 days.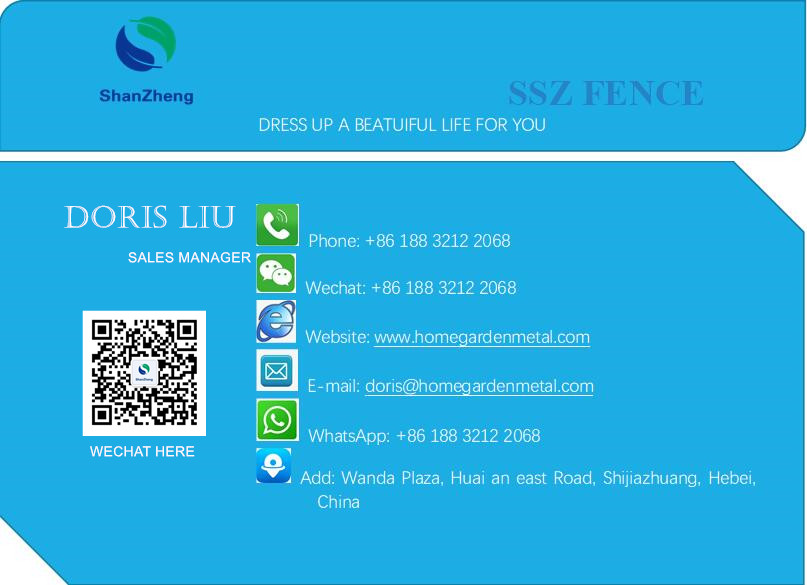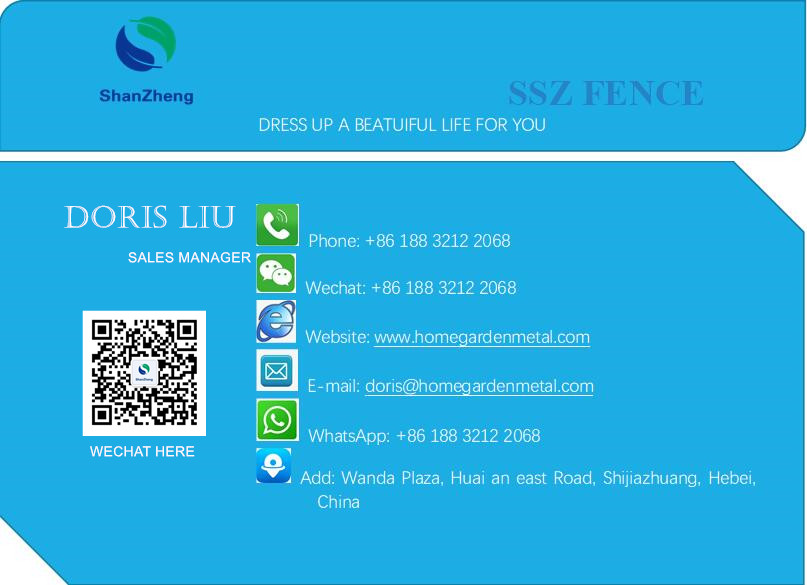 Contact us if you need more details on Pvc Protection Uv Tarpaulin Slat For 3d Welded
Wire Fence
Rigid Panel For European Market. We are ready to answer your questions on packaging, logistics, certification or any other aspects about Pvc Uv Protection Tarpaulin Screen
Fence
Panel Welded Fence Fence Panel
euro fence
Steel Wire Fence、
3D fence
Wire Mesh Fence
. If these products fail to match your need, please contact us and we would like to provide relevant information.
Product Categories : mesh fence > 3D fence